Clorox beats Wall Street expectations but posts big volume losses after two years of price increases.
Consumers may have reached a price increase breaking point. Volumes are down 21% in some of Clorox's most valuable categories.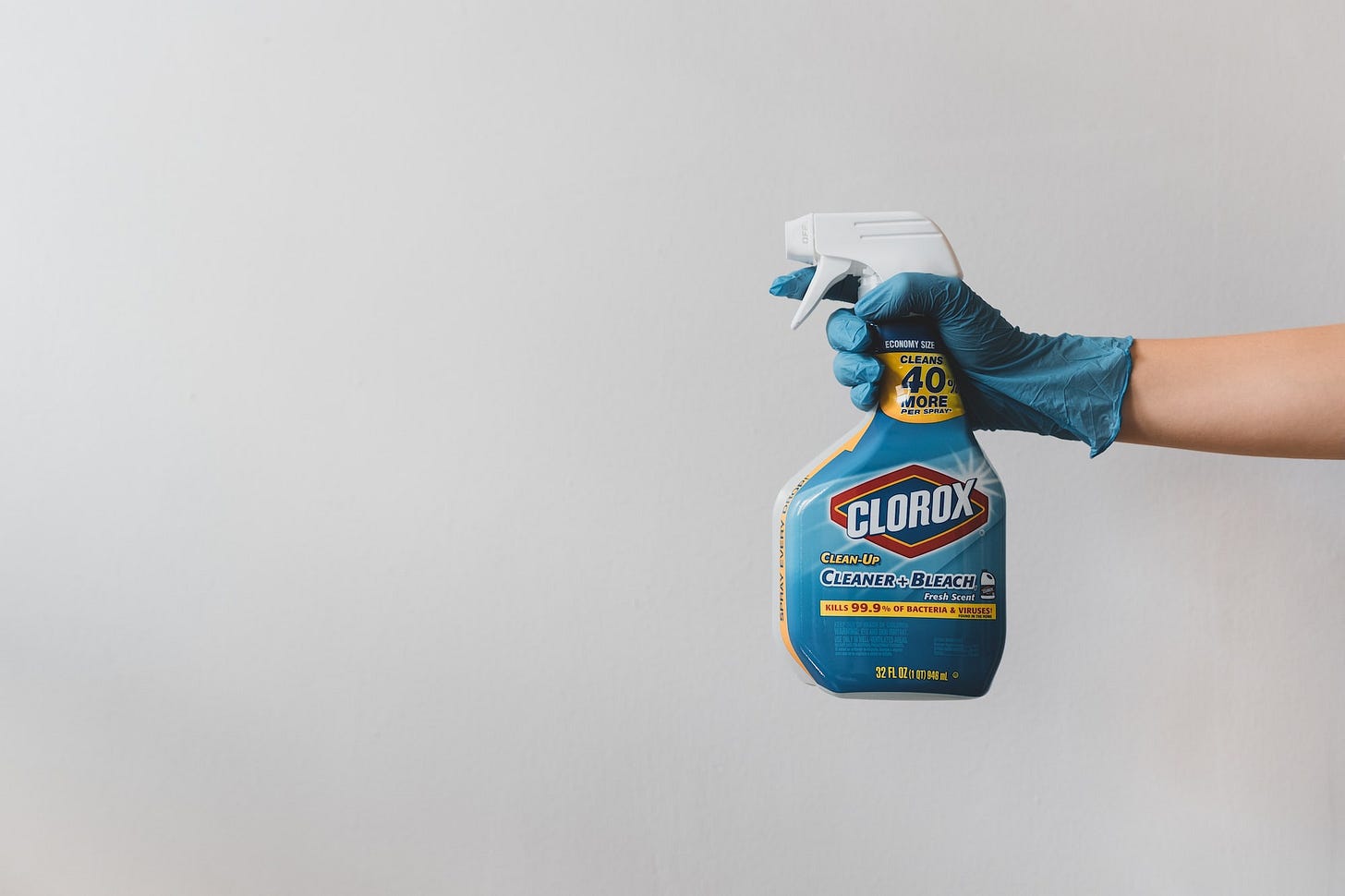 Clorox kicked off fiscal 2023 with significant volume declines across all major categories. The maker of Kingsford Charcoal and various cleaning supplies saw net sales decrease by 4% to $1.74 billion. The primary driver is price increases. The company has sold in three separate price increases for a total of 12%. After two years of increasing prices, consumers are finally switching to cheaper alternatives. The hardest hit was the Health and Wellness division. The division, which includes cleaning supplies and supplements, decreased by 21 basis points. "We've had lots of companies that we've seen take a lot of pricing," a Barclays Analyst said on this week's Q1 investors call, "but the volume decline of this magnitude is striking."
Clorox Management did its best to spin the results, pointing out that despite the declines, last quarter's financial results exceeded everyone's expectations. Before the call, the consensus pegged the company at around $1.69 billion in revenue. It delivered $1.74 billion.
Here's what CEO Linda Rendle had to say:
We're focused really on 3 big buckets, Lauren. We're focused on ensuring we maintain top-line momentum, which is, of course, in part sustained by selling a certain amount of volume at a certain price. We are laser-focused on rebuilding margins over time. And as Kevin and I have reiterated, we're committed to growing margins over the long term and returning them back to pre-pandemic levels.

And then most importantly, the foundation of all of that is having healthy brands. And so you can bet, we are looking incredibly closely at all of the consumer metrics to see and ensure that we remain in a good spot.
So basically, dodge, dodge, dodge.
The company plans to raise prices and reinvest in marketing. Morningstar estimates that the company will spend around 12% of sales (or about $1 billion) on marketing this year. Management is already starting from a solid branding position. According to their metrics, consumers consider 75% of the company's products premium.
One thing to note is that Clorox is facing big, potential material issues with declining volume. So much so that an analyst asked if it would impact the company's operating leverage.
💡
Operating Leverage: Consumer goods companies typically have high fixed costs, but lower marginal costs. Once a certain volume threshold is passed, the company's profitability increases significantly. That's because if they've already produced 200,000 units, it doesn't cost that much more to produce an additional 100,000—meaning extra profit.
Here was the exchange:
Kaumil S. Gajrawala Crédit Suisse AG, Research Division – MD & Research Analyst
Kevin, can you talk a bit about the operating deleverage risk given how much volumes are declining? And I certainly understand the justification for taking pricing. But we're seeing some big declines in volume. Can you maybe balance the, kind of trying to capture inflation on the cost side versus how much of a drag it might be on the manufacturing deleverage side?

Kevin B. Jacobsen The Clorox Company – Executive VP & CFO
Sure, Kaumil. It's interesting, when you think about the manufacturing deleveraging, typically, you expect to have a bigger impact for the volume decline we talked about, being down 15%. What you're seeing though here that mitigates that is, as you know, we stepped out of those contract manufacturing agreements, so we brought that volume back into our plants.

And so our plant production volume is not down to the degree you're seeing our shipment cases down or essentially just turning off those co-packers. And so it minimizes the volume deleveraging we're seeing in our facilities. And I expect that going forward.
Clorox argues that there is little volume deleveraging because the company produced extra products through co-packers. Now it's not. Now it's just manufacturing the usual amount.
That makes sense, but it's never a good sign when the conversation is had.