Discover more from The Slotting Fee
Americans spend $5.5 trillion a year at retail stores, but the story behind what's on store shelves is hardly ever told. The Slotting Fee covers the business, politics, and technology behind the things we buy every day.
Consumer Goods Industry Earnings Double Pre-COVID Levels in Strong April Performance and More
Seven Out of Eight Major Players Raise Sales Guidance Despite Stagnating Volume and the limits of corporate problem solving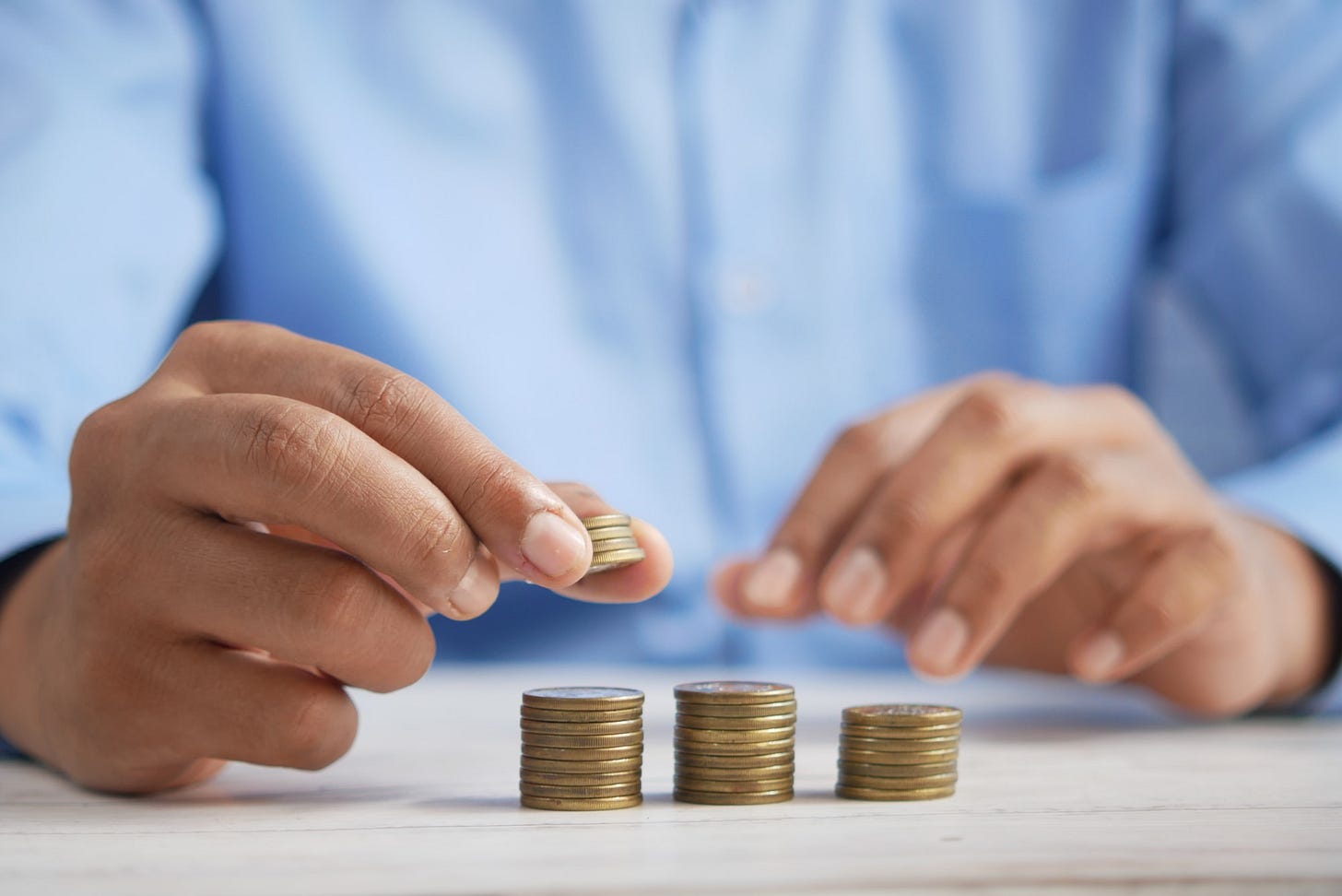 Consumer Goods are still hot

Things I wrote

Private Label Updates

Walmart Sells Bonobos; Marks an End of an Era

New un-Cola War

Retailers Face Scrutiny Over Accounting Rules

Meta Jumps into the Retail Media Network Game

Amazon considers buying hundreds of grocery stores being divested by Kroger and Albertsons, says research firm, ignoring anti-trust trends.

Consumer Brands Association names a new CEO
Consumer Goods are still hot
In April, the consumer goods industry saw a strong earnings season, with the average organic sales growth for eight major players reaching 10%, which is more than double pre-COVID levels. This growth was driven mostly by price, as the companies increased their prices by an average of 12%. Although seven of the eight companies raised their sales guidance for the year, they also acknowledged that volume was stagnating, which probably won't lead to list price changes, but could lead to promotions to boost sales.
Company Organic Revenue Price Increase Guidance Coca-Cola +12% 11% Neutral Church and Dwight +6% 6% Raised Colgate Palmolive +10% 12% Raised Conagra Brands +6% 16% Raised Hershey +12% 9% Raised Kimberly Clark +5% 10% Raised Mondelez +19% 16% Raised P&G +7% 10% Raised PepsiCo +14% 16% Raised
Things I wrote.
Overcoming High Prices: General Mills Plans to Use Advertising to Boost Sagging Sales Volumes
The 4 Ways CPG Companies Manage Retail Price Increases
Unlocking the Future of Retail: A Closer Look at Walmart's Omnichannel Strategy
How Conagra Brands is Using COVID-19 to its advantage
Private-label Updates.
All the price increases mean that consumers are switching from branded products and it looks like it may stick. 73% of US consumers intend to continue purchasing private-label products across all categories. In 2022, private-label CPG products held an 18.2% dollar share of the US grocery market, which is expected to rise to 22.6% in the next two years, and CPG companies should be paying much more attention to the challenge.
Target's private label brands generated more than $30 billion in sales last year and are growing faster than its overall sales, providing an opportunity to increase market share this year, according to retail consultants and analysts. The Star Tribune has a nice article on how that happened.
Walmart sells Bonobos; marks the end of an era.
Walmart sold fashion brand Bonobos to WHP Global and Express Inc. for $75m, suffering a significant loss as it originally bought the brand for $310m in 2017. Although Bonobos achieved double-digit sales growth, Walmart's decision probably reflects the challenges faced by DTC brands in scaling their operations and justifying their valuations. Basically, everyone knew, but ignored, the fact that DTC brands face high customer acquisition costs and significant inventory challenges. The sale (combined with rising interest rates) signals an end to an era while highlighting the limitations of the DTC business model.
New un-cola War
PepsiCo launched Starry, a lemon-lime soda, in a fourth attempt to rival Coca-Cola's Sprite. Despite the an overall decline in soda consumption, Pepsi is hoping to gain 5% to 10% of Sprite's customers, with a particular focus on multicultural consumers.
Retailers face scrutiny over accounting rules.
The US Securities and Exchange Commission (SEC) is scrutinizing non-standard accounting measures and telling companies to justify their use or quit showcasing them. Academy Sports & Outdoors Inc., Dave & Buster's Entertainment Inc., and Petco Health & Wellness Company Inc. were among those who received letters from the government. Some use of non-GAAP measures is obviously fine—especially when stripping out FX flucutations and M/A through organic sales. However, the SEC is pointing out that some are retailers are stripping out material expenses—similar to WeWork.
Meta Jumps into the Retail Media Network Game
Facebook's parent company, Meta, has launched Managed Partner Ads (MPA) in response to the fallout of iOS 14's privacy changes. Generally, Facebook has been clunky about integrating commerce into the ecosystem, but the announced pilots look very promising. Walgreens claims that it partnered with Meta to optimize local sales across 75 SKUS—boosting volume by 2-4% in the process.
Corporations Can't Solve Public Problems
Walmart is closing four of its eight stores in Chicago due to growing financial losses, and three of these stores are in predominantly Black and low-income neighborhoods. The Obama Administration looked to large retailers like Walmart to solve "food deserts", at the expense of local partners. This news showcases the shortcomings of relying on large corporations to provide key public services. As always, retail is 100% political.
Whole Foods Market mulls building in-house kitchens
Whole Foods Market is considering building commercial kitchens to produce prepared meals for its food bars and refrigerated cases. The move would help the grocer better control the quality of its multibillion-dollar prepared-foods business.
Amazon considers buying hundreds of grocery stores being divested by Kroger and Albertsons, says research firm, ignoring anti-trust trends.
According to research firm Bernstein, Amazon may purchase hundreds of grocery stores that Kroger and Albertsons are divesting, potentially giving the e-commerce giant's physical retail endeavors a significant boost. Obviously, it's just a third party, but it's shockingly unaware of the current regulatory environment.
Consumer Brands Association names a new CEO
The Consumer Brands Association (CBA) is an industry trade group that represents 70 consumer packaged goods (CPG) companies across food and beverage, and personal care. Retail Brew sat down with its new CEO, David Chavern, to talk about the organization's future. "If you talk to members of the public or you talk to members of Congress, I think there's very little conception of the scale and scope of the industry," he said. "And one of my primary goals is going to be telling a more cohesive, compelling story about just how big and impactful and meaningful the consumer products industry is to the United States." (Retail Brew)