Discover more from The Slotting Fee
Americans spend $5.5 trillion a year at retail stores, but the story behind what's on store shelves is hardly ever told. The Slotting Fee covers the business, politics, and technology behind the things we buy every day.
CPG Companies Prove Themselves as Tech Giants: A Recap of CAGNY 2023 with Pepsi, Kraft-Heinz, P&G and More.
At CAGNY 2023, consumer goods companies showed how they're transforming the retail landscape through technology and cutting-edge execution.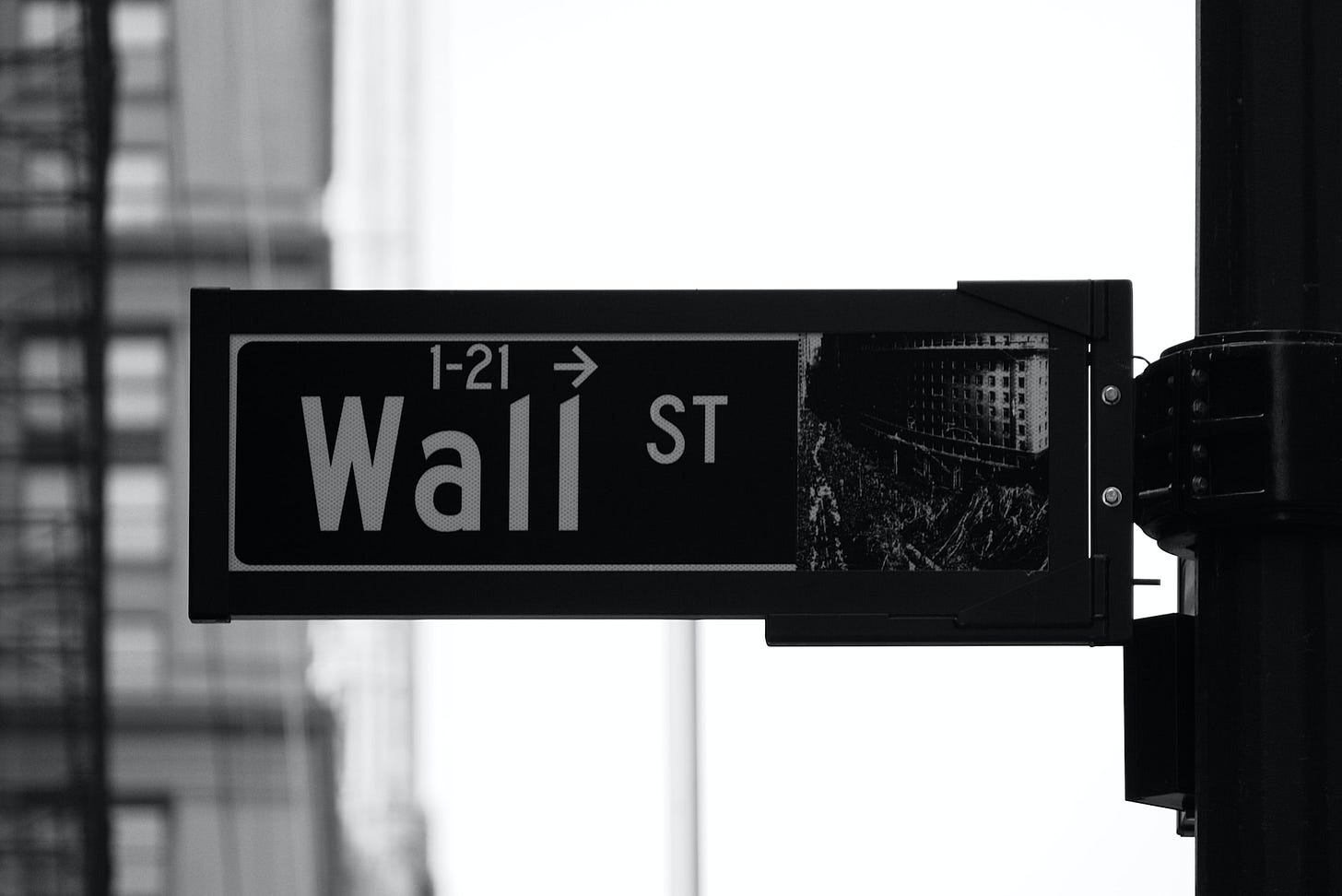 The Consumer Analyst Group of New York (CAGNY) conference is an annual event that brings together leaders from some of the biggest names in the consumer goods industry to discuss market trends, challenges, and opportunities. This year's conference, CAGNY 2023, featured presentations from executives representing over a dozen companies, including PepsiCo, Kellogg's, and Procter & Gamble.
The presentations are always a mixture of information and salesmanship. After all, the executives are there to convince investors that their companies are worth investing in. Despite the companies competing in different categories, six key trends emerged at CAGNY 2023.
CPG companies have invested billions in IT. At CAGNY 2023, companies showed how it's paying off.
Coca-Cola made headlines with its announcement that it will utilize AI to develop marketing materials but don't expect it to replace humans altogether. "Every time we've married the human with the technology," CEO James Quincey, "we've got a better result than either of the two alone."

PepsiCo is upgrading to SAP's S/4HANA. From experience, this is a massive undertaking but should generate huge gains by the decade's end. The new platform will serve as the next decade's growth foundation. The system provides harmonized data, enabling the development of platforms and products on top of it. These platforms include precision selling, where granular data is used to gain insights about individual store-level performance.

Colgate-Palmolive has trained over 16,000 people around e-commerce and digital marketing and nearly the same amount in data literacy. Information technology infrastructure is important, but without the proper process and training, it's a wasted effort.

General Mills used digital tools to increase fruit snack e-commerce sales by 51%. As a result, their e-commerce market share exceeded their share in brick-and-mortar outlets.

Kellogg's invested in revenue growth management (RGM) capability over the past five years. Management utilized the skill to offset input cost inflation.

Kraft-Heinz built a proprietary system to manage 100,000 promotional events every year. The technology team then built tools that leveraged the data to consider product cannibalization, retailer cannibalization, and consumer-pantry loading, offering new opportunities for better promotional deployment. Fifty full-time employees work on the initiative full-time.

Mondelez estimates that 40% of all digital media is now personalized, which results in a 30% higher ROI.
Consumer Goods Companies are in an incredible position post-COVID.
The growth numbers, pre, and post COVID, are fairly staggering. PepsiCo went from 2% net revenue growth to 7%. In the last three years, Kellogg's added $1 billion in North America alone. Not to be outdone, Colgate has added $2 billion of sales since 2018.

Supply chains are finally normalizing. COVID was a boon for consumer goods companies-assuming management could keep up with demand. Clorox revealed that 40% of their products faced significant supply constraints.

Higher prices will probably be the new normal, which is great news for companies with scale. "The current price levels will become the new norm," P&G's Andres Schulten said. "We have a huge opportunity."
Consumers are trading down, and branded CPG companies hope it's within their portfolios.
P&G will invest more in media and drive its brands' superiority with stronger value messaging across relevant price tiers, not just at the highest end. The company is banking on "consumers who want to trade down still have a delightful option within our brand family that they can choose."

Clorox is taking a similar approach, although it is through pack size. Wealthier consumers buy bigger packages to save money, and low-income consumers buy smaller sizes—because that's all they can afford.
CAGNY gave giants a chance to explain how they're targeting pet food.
I covered it in the last newsletter, but it needs to be repeated: pet food is the cola wars of the 1980s—only everyone is involved.

Globally, it's a $120 billion category. The category is one of the fastest-growing global categories, growing at a 7% compound rate in the last five years. The United States represents more than 1/3 of the worldwide pet food category, with $44 billion in retail sales.

General Mills plans to test a new fresh offering of vegetable products in its Blue Buffalo Brand--featuring chicken and beef stew recipes packaged in resealable tubs. The 200-store test will help determine its future.

J.M. Smucker will focus on two strategies: prioritizing and accelerating dog snacks and cat food growth and improving the pet profit margin. With the anticipated pet divestiture to Post, the business will shift its product mix from approximately 2/3 of pet food and 1/3 of pet snacks to around 60% pet snacks and 40% cat food. Treats are typically higher margin products.

Nestle views pet food as key to growing overall margins.

Colgate Palmolive is in a similar situation. The company is eying 65% gross margins and believes Hill's Pet Nutrition is key to accomplishing it.

Even Clorox is getting into it. Cat litter is a big e-commerce hit for the San Francisco cleaning company, growing at a 3-year CAGR of 17%. Consumers don't want to carry  a 30-pound box of litter home from the store.
Flush with cash, it's time to reshuffle portfolios.
PepsiCo aims to broaden its portfolio, expand into different snacks, and start being part of meals. This means developing products for food trucks and expanding into cooking shows and apps. They also plan to make acquisitions around healthy eating.

Coca-Cola has already gotten rid of almost 200 brands, similar to Nestle.

Mondelez is still looking for more. The company has already added $3 billion in revenue through acquisitions—mostly in the chocolate and biscuit arena.
CAGNY 2023 showed how Conagra Brands Might be the most impressive consumer packaged goods company.
The company successfully shifted an entire category to a premium price point. Before the pandemic, frozen foods averaged a price point of around $2. Conagra management increased that to nearly $4.50 a unit.

Frozen foods are now a value category—with only 10-15% of items priced as commodities. "That's where the growth is," CEO Sean Connolly said. "That's where the profit pool is."