Discover more from The Slotting Fee
Americans spend $5.5 trillion a year at retail stores, but the story behind what's on store shelves is hardly ever told. The Slotting Fee covers the business, politics, and technology behind the things we buy every day.
End of year recap: What happened last year within the consumer goods and retail industry
Sometimes the most impactful trends are years in the making. Here are the biggest retail and consumer goods stories of 2022.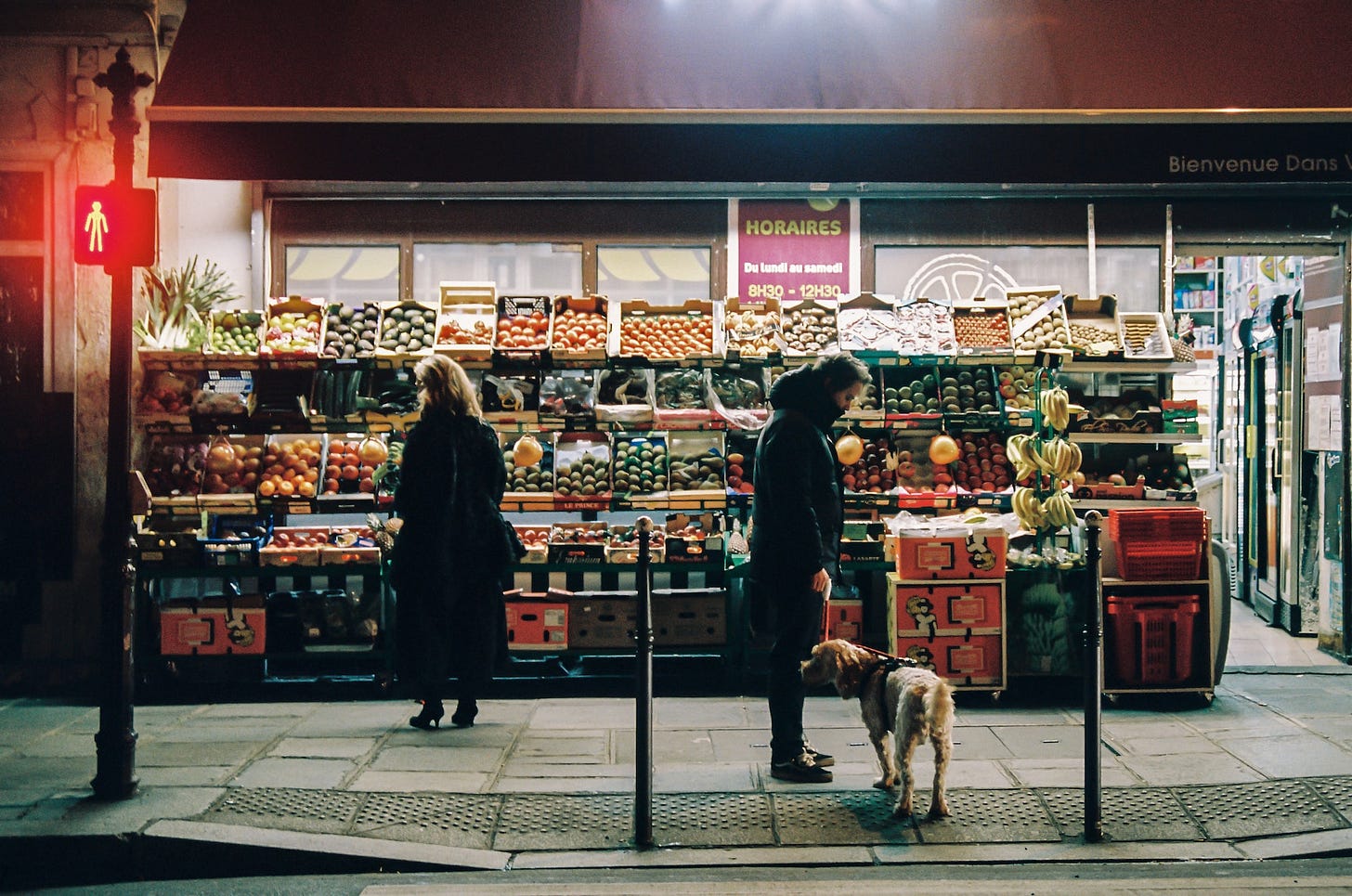 The COVID Boom Ends. Sort Of.

Corporate Greed and Inflation

Kroger Agrees to buy Albertsons

Antitrust becomes relevant

Rise of Retail Media Networks

Petfood is now a growth engine

Kelloggs Breaks Up
The COIVD Boom Ends. Sort of.
To state the obvious, early COVID was an absolute boom for retailers and consumer goods companies. Quarantines kept everyone at home and, in doing so, transferred trillions of dollars from the service economy and into the pockets of America's largest retailers and consumer goods manufacturers. This was the obvious result, but in hindsight, a surprise to everyone. I remember conversations with my old consulting bosses about mass layoffs. Nine months later, everyone across the industry received record bonuses.
Hit by a wave of demand, retailers and manufacturers made massive adjustments to expand production. Experienced manufacturers were lucky. Most partnered with contract manufacturers—losing margin but meeting consumer demand without significant capital investments.
Retailers weren't as lucky. Fearing empty shelves, buyers bought anything they could. This sent prices skyward. Executives convinced themselves that a surge in e-commerce, driven by a once-in-a-generation pandemic, meant e-commerce could reach parity with brick and mortar sales. That led to significant investments in physical infrastructure.
Then people got vaccinated. Things started to return to normal.
Retailers are stuck with a mountain of unsold goods and a network of unneeded facilities. Manufacturers are starting to see mass order cancelations. Expect more canceled orders and fewer investments as managers deal with the fallout throughout 2023.
Corporate greed and inflation
Arguably the biggest political story of the year is inflation. Depending on when you look, the CPI is up around 9% throughout the year. Almost everything costs more, and it sucks. People are mad. Meanwhile, corporate profits are higher than they've ever been. One study found that the median net income for public companies increased 49%.
Are corporations driving inflation?
My general answer is yes, but.
Yes, corporations are padding their profits through some unwarranted price increases.
But, it is more complex than people want to think.
To be clear, major corporations are facing significant input inflation. They also have sophisticated pricing teams (Strategic Revenue Growth Management or SRGM) that allow them to boost profits in efficient ways. My general hunch is that the different levels of SRGM don't always reflect in a company's margins--making it hard to claim it outright.
A look at Strategic Revenue Management at General Mills – Slotting Fee

Why are Diaper Prices up 184 Percent? Two Corporations are Preying on Parents – More Perfect Union
Kroger agrees to buy Albertsons
People tend to have opinions when the number two entity in a super important industry tries to buy the number four. Everyone has opinions if the purchase is structured around a $4 billion payment to private equity. And that's what happened.
Kroger agreed to buy Albertsons and the deal was structured around a massive dividend payment. If it's approved, it will create a $200 billion grocery monster. We've already had Senate hearings, the start of an FTC investigation, and multiple state-level lawsuits.
I watched the Washington state lawsuit (where the Washington State AG sued to stop the $4 billion dividend payment on the grounds it would leave Albertsons worse off). I was underwhelmed by the state's argument.
Any successful person on the left is almost always met with a version of the following criticism. It goes something like this:
You say you want to reform capitalism.

Yet you make good money.

Gotcha!
That was basically the Washington AG's entire argument.
You say in your annual report that grocery is a competitive industry.

Yet you are paying $4 billion to private equity instead of using it to be more competitive.

Gotcha!
As I said. I'm not a lawyer, and I have no idea how these lawsuits will ultimately work out. The AG focused on the absolute $4 billion number instead of breaking down Albertsons' argument.
Albertsons' lawyers did a good job of walking through how the company can afford to pay out the massive dividend with little impact on their operations. However, many of the company's assumptions around its impact on labor and competitiveness needed to be more challenged. As I point out in a piece below, many of the proposed benefits management use to defend big corporate moves—are wild fantasies.
Why Food Prices Could Skyrocket Thanks To This Grocery Merger – More Perfect Union
Antitrust becomes relevant.
It's taken decades of careful advocacy, but the idea that the government should ensure competitive markets is back in vogue. The laws are already on the books. Most consumer goods and retail companies break them. They just haven't been enforced since the Disco-era.
Under Biden, the government is fighting back. The FTC is sure to fight the Kroger-Albertsons merger. Perhaps more importantly, on the corporate side, we already hear companies change their strategy. Here's what P&G CEO Jon Moeller said at the company's recent investor presentation when asked about future acquisitions:
The reality is that there are only 2 of our categories where we could even consider any kind of substantive M&A because of our market share position and increasing regulatory concern, which you're all very familiar with on those dynamics as it relates to consumer protection.
This is good news if you believe in competitive markets. Sometimes proper law enforcement is a deterrence against future anti-competitive behavior.
There's already been a concerted pushback from elected officials. Most notably, Sen. Schumer buried some massive bi-partisan legislation to bring must needed competition to e-commerce.
Rise of Retail Media Networks
Retail isn't about location anymore. It's about layering a high-margin advertising business on top of a physical network. Management can then gain market share by cross-subsidized pricing.
Retail Media Networks and Slotting Fees – Slotting Fee
Petfood is now a Growth Engine
I wrote about the industry in August, but pet food is now worth $124 billion in America alone.
Kelloggs breaks up
Kellogg announced that it is splitting its three major operating units into three separate businesses.
Have a great New Year and Stay Safe!