Discover more from The Slotting Fee
Americans spend $5.5 trillion a year at retail stores, but the story behind what's on store shelves is hardly ever told. The Slotting Fee covers the business, politics, and technology behind the things we buy every day.
Higher Prices and Low Volumes: The new normal for the consumer good world.
March's newsletter covers: CPG companies looking to normalize high prices, the state of Ohio sues Dollar General, plus more.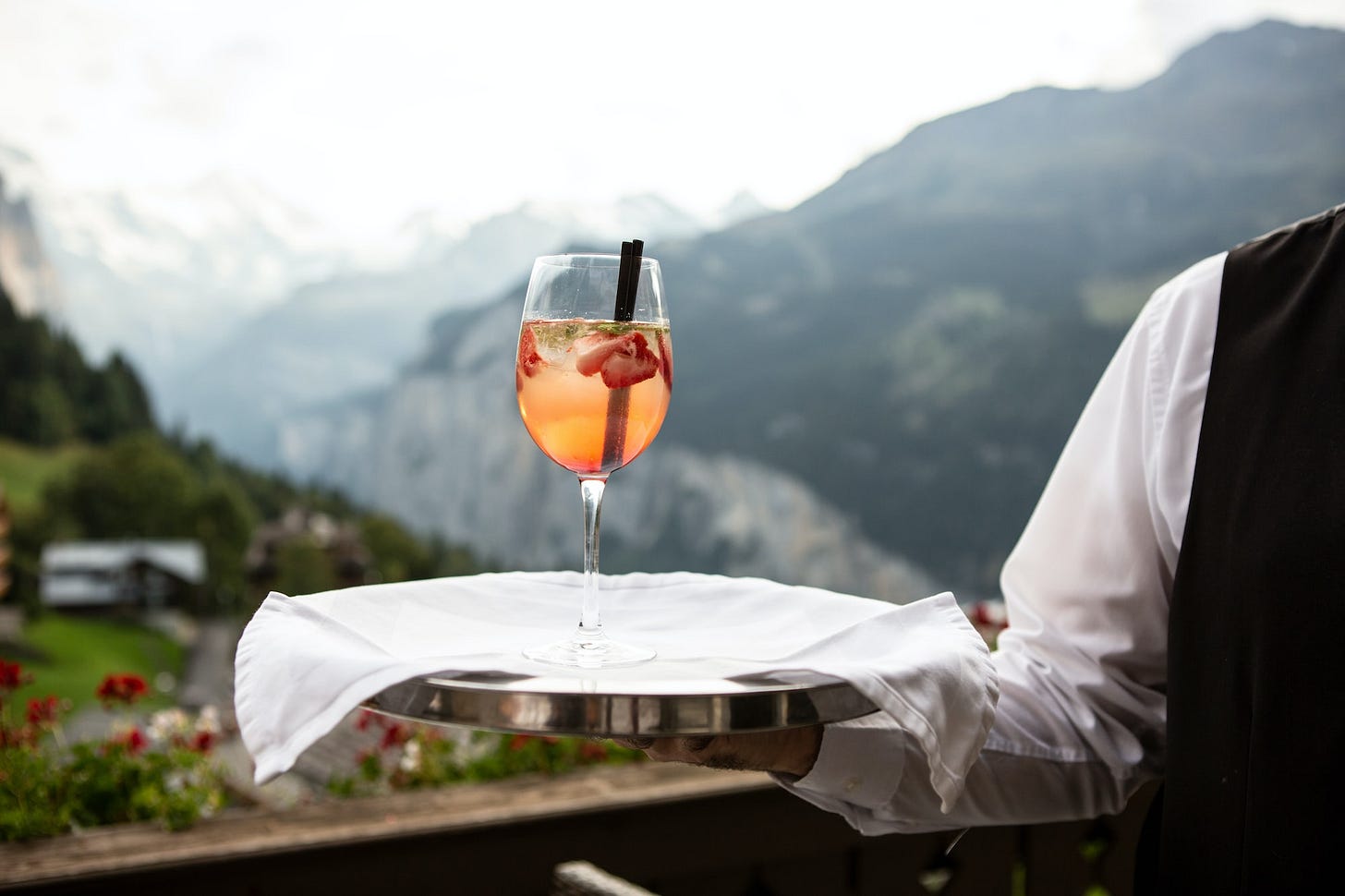 The Rise of Price Over Volume

Things I wrote

More Plant-Based Retreats—this time in Europe.

Ohio Attorney General sues Dollar General for deceptive pricing practices

Notoriously private Mars, predicts sales could double to $90bn in a decade, with ESG leading the way

Amazon's Advertising Business Generates $38 Billion Revenue in 2022

Makers of Fruity Pebbles, Cinnamon Toast Crunch and Frosted Flakes Threaten Lawsuit Over "Healthy" label

Regional Brands

Brain Fuel

Robinson-Patman Comes to Alcohol
The Rise of Price Over Volume
If you've read this newsletter regularly, you probably know that starting in early 2022, corporations began prioritizing price over volume and were testing how much consumers would be willing to pay. P&G, Clorox, Conagra Brands and Kraft-Heinz have all reached that point, with high-volume declines squeezing revenue.
The major media outlets are starting to notice, with Bloomberg devoting an entire episode of their fantastic Odd Lots podcast to cover it.

Samuel Rines, a managing director at Cobru, talks about the phenomenon with a stark example from the restaurant industry.
And one of my favorite examples of this is Wingstop. It was national news that chicken wings pricing was going through the roof, it was something like 125% year-over-year at one point. And Wingstop began to push price, push price, push price. And they had zero pushback from the consumer, right? The consumer just continued to buy chicken wings and it's not as though there are a limited number of places to go buy a spicy chicken wing. Right?

They pushed it and pushed it and pushed it. And now chicken wing prices have fallen somewhere around 50% from their peak. And Wingstop is not exactly stopping pushing their price. In fact, they're saying and guiding towards a typical 2% to 3% type price increase.

So it's a really interesting... Once you get that price push, once you figure out that the consumer's willing to pay it, that is margin expansive over time, as you begin to have a normalization in your input cost.
I know little about the restaurant industry, but the attitude is exactly the same in the consumer goods world. In my experience, no one in the consumer goods industry wants to raise prices; unless everyone in the consumer goods industry is raising prices. And in that case, no one wants to stop raising prices.
I covered Coca-Cola's actions back in July 2022 and Procter and Gamble repeated a similar sentiment at CAGNY.
Here's Andre Schulten, the CFO of Procter & Gamble describing the same thinking.
Look, I think part of this will happen naturally, right, because as pricing annualizes, the consumer stabilizes. Some of the compensating behaviors we see in the short term, like using our pantry inventory, thinking about dosing maybe more intentionally than they used to. I think some of that will just naturally disappear. And the current price levels will become the new norm. So some of that will normalize. I think, as I said, we have a huge opportunity to drive jobs to be done, helpful penetration and dosing within the categories that we operate in. And that is really part of the growth model, Steve.
It's the new normal, and remember, this is a political choice rather than a predefined outcome. The same thing happened in Sweden; only politicans immediately called for price caps. The three major groceries responded by announcing they will cut prices. Hard to imagine this type of action happening in America. The quicker we internalzie this reality, the more substance we can have in our conversations.(Bloomberg)
Things I wrote:
More Plant-Based Retreats—this time in Europe.
Both Nestlé and Coca-Cola are withdrawing some of their plant-based products from the UK and Ireland, citing the crowded and competitive nature of the sector. Nestlé will retain its Garden Gourmet brand in other markets and plans to continue launching and acquiring plant-based products, while Coca-Cola is withdrawing its Innocent range of plant-based dairy drinks. Industry watchers suggest that the plant-based category is ripe for consolidation and that Nestlé needs to reassess its role in the market. (Just-Eats)
Ohio Attorney General sues Dollar General for deceptive pricing practices
Ohio Attorney General Dave Yost has filed a lawsuit against Dollar General for deceptive practices and "bait" advertising, with claims that some of the chain's customers had complained about pricing errors. Yost requested a $25,000 penalty for each alleged violation. Barron's analyzed data from four other states that issued multiple penalties to the company, which accumulated just over $1m in pricing violation fines in 2021 and 2022. This may just be a cost of business for the fast growing retailer with its eyes set on further expansion. In the last few years Dollar General has been fined more than $8m over safety hazards in its stores. It seems like both the pricing errors and safety issues can be directly traced Dollar General's low-staff business model. (Barron's)
Notoriously private Mars, predicts sales could double to $90bn in a decade, with ESG leading the way
The CEO of Mars, Poul Weihrauch, has stated that the company's sales could potentially double to $90bn in a decade, with responsible growth being a priority. In this interview with Financial Times, Weihrauch emphasized the importance of environmental, social, and governance goals, stating that companies invested in these areas are quality companies, and employees are increasingly expecting their companies to prioritize ESG initiatives. (Financial Times)
Amazon's Advertising Business Generates $38 Billion Revenue in 2022
Amazon's advertising business has reportedly generated $38 billion in revenue for the company in 2022, potentially with over 50% operating margins. The business model has been described as a "scalable bargaining - an auction model for the retailer's cut" as brands compete to be promoted and marketed to Amazon's millions of users, and has led to questions around price discrimination and the role of the Marketplace API in filtering and surfacing products. (Benedict Evans)
Makers of Fruity Pebbles, Cinnamon Toast Crunch and Frosted Flakes Threaten Lawsuit Over "Healthy" label
General Mills, Kellogg, and Post Holdings have threatened legal action if proposed changes to which foods can be labelled "healthy" are finalized by the US Food and Drug Administration (FDA). The companies argued that the changes would exclude over 95% of the "major ready-to-eat cereals" from being considered healthy, and suggested that the proposed rule would violate their right to free speech. (Just Food)
Regional Brands
The white paper analyzes 10 companies from five retail categories that started as small, local businesses and have now become successful leading brands, with some expanding into new markets and others focusing on their current region. (Placer.Ai)
Brain Fuel
Numerator has its recap of Expo West 2023. The leading category? "Brain Food." Call me a skeptic, but it doesn't seem great for the consumer goods industry that folks are focusing innovation on modern-snake oil. (Numerator)
Robinson-Patman Comes to Alcohol
The Federal Trade Commission is investigating Southern Glazer's Wine and Spirits for potential violations of the Robinson-Patman Act and Section 5 of the FTC Act regarding their pricing and sales practices. Southern Glazer is 11th largest privately held company in America. The investigation is still in its early stages, and the agency is seeking information on alcohol sales by distributors and retailers across the United States. (Politico)