Discover more from The Slotting Fee
Americans spend $5.5 trillion a year at retail stores, but the story behind what's on store shelves is hardly ever told. The Slotting Fee covers the business, politics, and technology behind the things we buy every day.
In Q2, Walmart managed inflation and inventory levels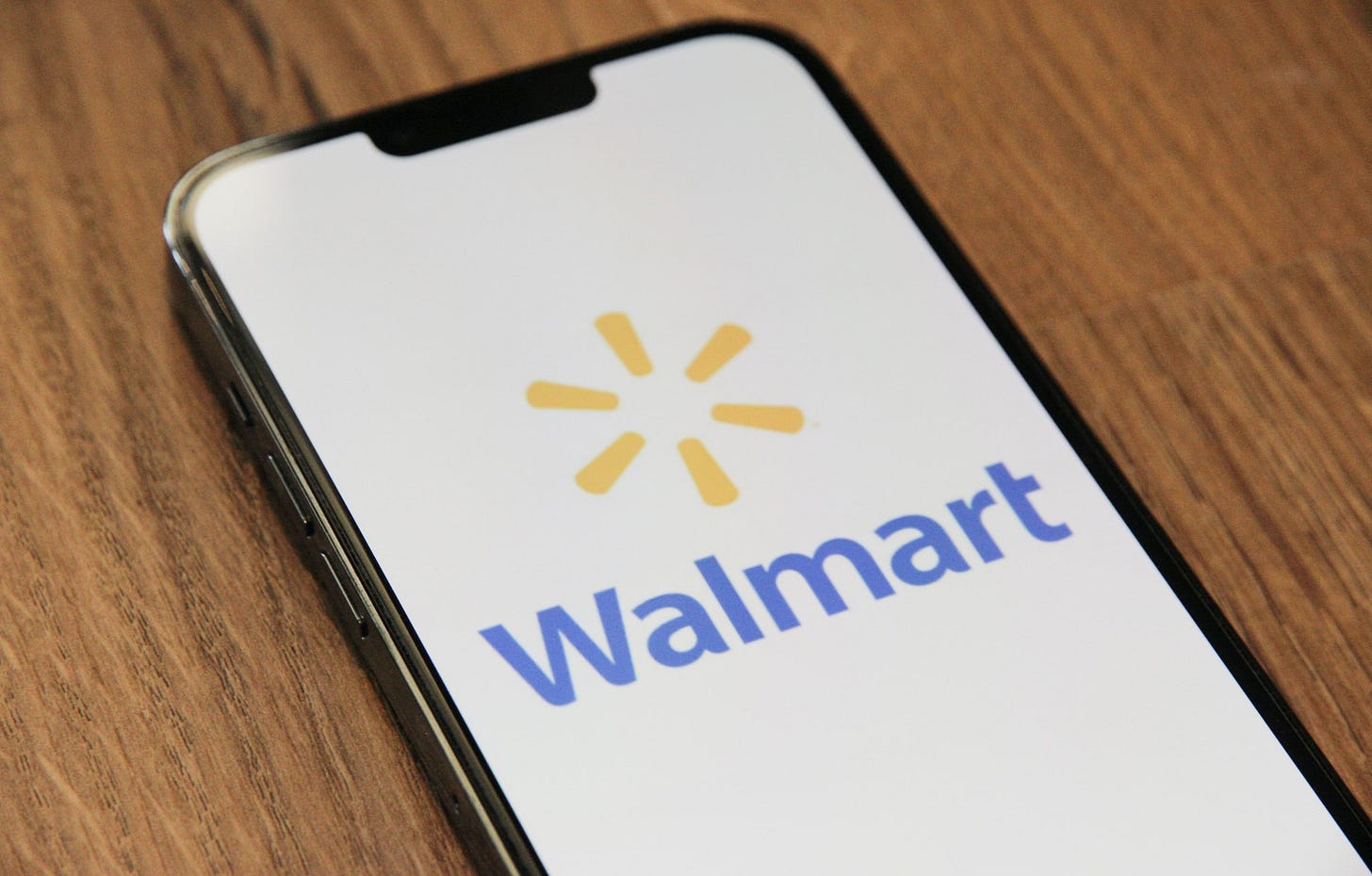 Weeks after lowering sales guidance, Walmart delivered reasonable sales growth amid heightened inventory levels. America's largest retailer saw U.S. sales grow 6.5% compared to the previous year's quarter while increasing in-store fulfillment for online ordering by nearly 40%. Management noted a fair number of shifts in consumer behavior, with shoppers trading from deli meats to canned tuna. "We finished the quarter on a strong note," CFO John David Rainey told investors on the call.
A new normal for Walmart Inventory Levels?
Last quarter the company announced it was going to aggressively mark down apparel after forecasting errors flooded the company's warehouses with unneeded items. "We've made good progress to reduce inventory levels where we've focused and taken markdowns," CEO Doug McMillion said. Inventory is down from last quarter's high, but still almost $15 billion higher than the pre-pandemic era. The absolute number is slightly misleading, as a fair amount of the cost is inflation related.
McMillion explained:
Take the U.S. inventory increase in the second quarter of $11 billion. If you decompose that, about 40% of that is due to inflation. So don't think units, think just dollars.

And then you look, as Doug noted, at things like the fact that we're growing as a company that we've got less in stock next year, and you normalize for all of that, you whittle that down to about $1.5 billion of inventory that if we can just wave a magic wand, we'd make go away today.
Rising out of stocks hurt the company early in the pandemic. To compensate, the company placed massive orders in 2021. The company was left with a glut of apparel after rising interest rates reduced inventory turnover. Unlike Target, who ripped the band-aid off and marked down all extra inventory immediately. Walmart is taking a more targeted approach. The last quarter was apparel, with electronics being added to the list moving forward.
Spiraling inventory had some hidden costs as well. The company increased the number of shipping containers in the system as it scrambled to meet demand. "We're making good progress in reducing costs," management said, confirming it had halved the metric.