Discover more from The Slotting Fee
Americans spend $5.5 trillion a year at retail stores, but the story behind what's on store shelves is hardly ever told. The Slotting Fee covers the business, politics, and technology behind the things we buy every day.
Is J.M. Smucker management overestimating its brand power?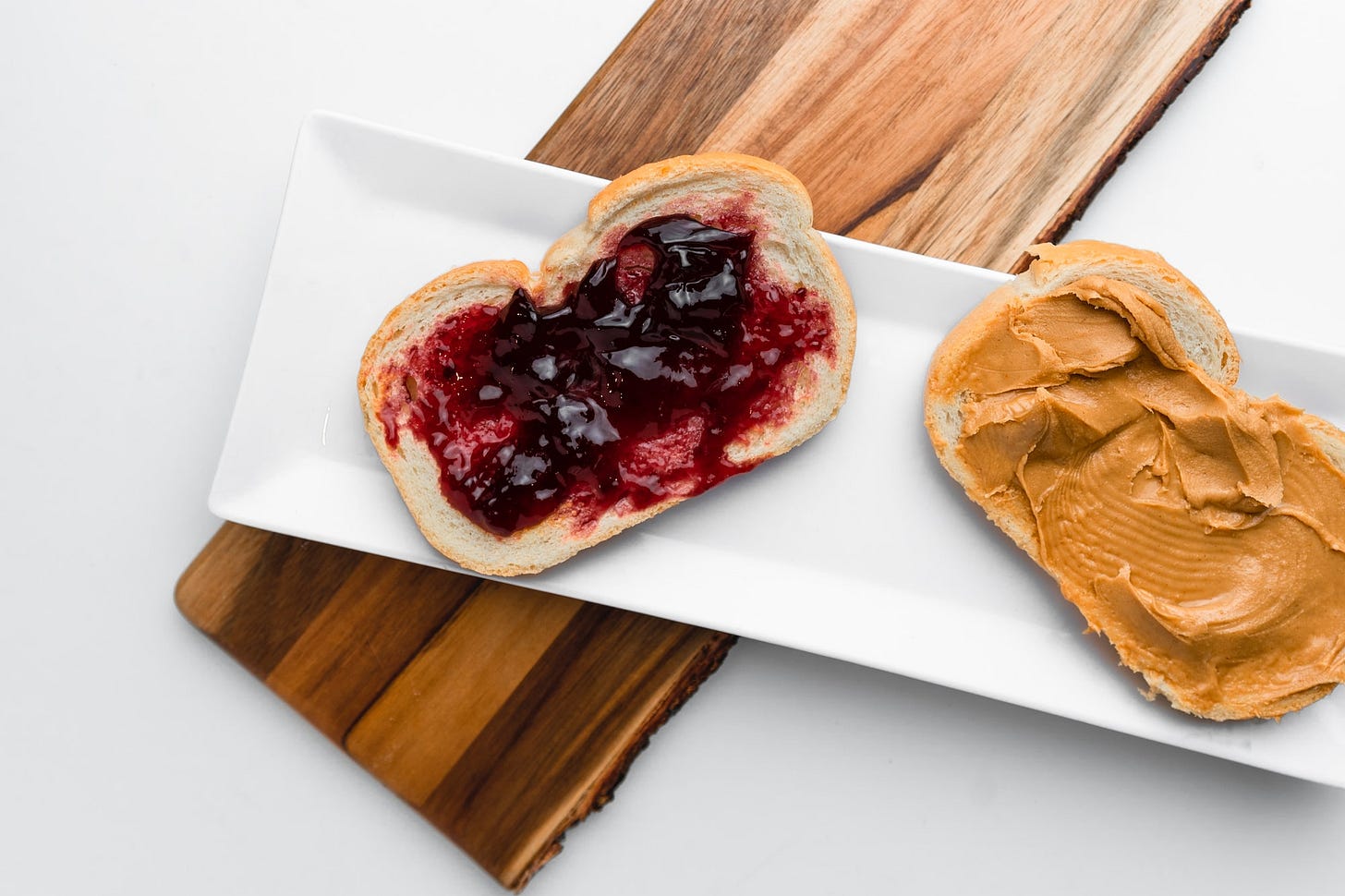 J.M. Smucker Co. (SJM) wrapped up the 2022 fiscal year with good results, but analysts are skeptical that its COVID-19 era success is anything other than being at the right place at the right time. For the fourth quarter, the maker of Jif, Folgers and Uncrustables saw net sales increase 6 percent compared to the same time last year. Management credited a 15% price increase for the sales growth. Surprisingly, they think there's still room for more price increases. "We don't believe there's a (pricing) window," CEO Mark Smucker told investors. "We're obviously cognizant of (pricing) pressure on consumers, but as you know, we have a responsibility to our shareholders to protect our dollar profit."
Does J.M. Smucker Co. have the power to command additional price increases despite consumers showing more appetite for private label?
Analysts are skeptical. According to Morningstar, at 6.9% of sales, Smucker's brand investments far exceed its peer average of 5.4%. Management is paying more for marketing, but its brands are still only treading water. Part of that is because of the categories that Smucker sells. It primarily competes in peanut butter, fruit spreads, at-home coffee and pet food. Of those four, only pet food could be considered a growth market.
Unlike other food manufacturers, the company has not seen explosive growth during the COVID era. Production issues and a costly peanut butter recall limited the company's overall sales growth to 2% since FY 2019. Comparatively, General Mills competes with Smucker in pet food and snacks and has seen overall sales growth of 7 percent in that time. Conagra Brands, which sells mostly food basics, experienced an explosive 17%.
Despite the lack of brand power and performance, Smucker raised next year's sales guidance. For its part, Wall Street was skeptical. "I just think," said a JP Morgan Analyst, "people are looking at this guidance and thinking, all right, it's maybe aspirational to some extent."

Consider that two of us.