Kellogg Co. raises sales guidance, hypes cereal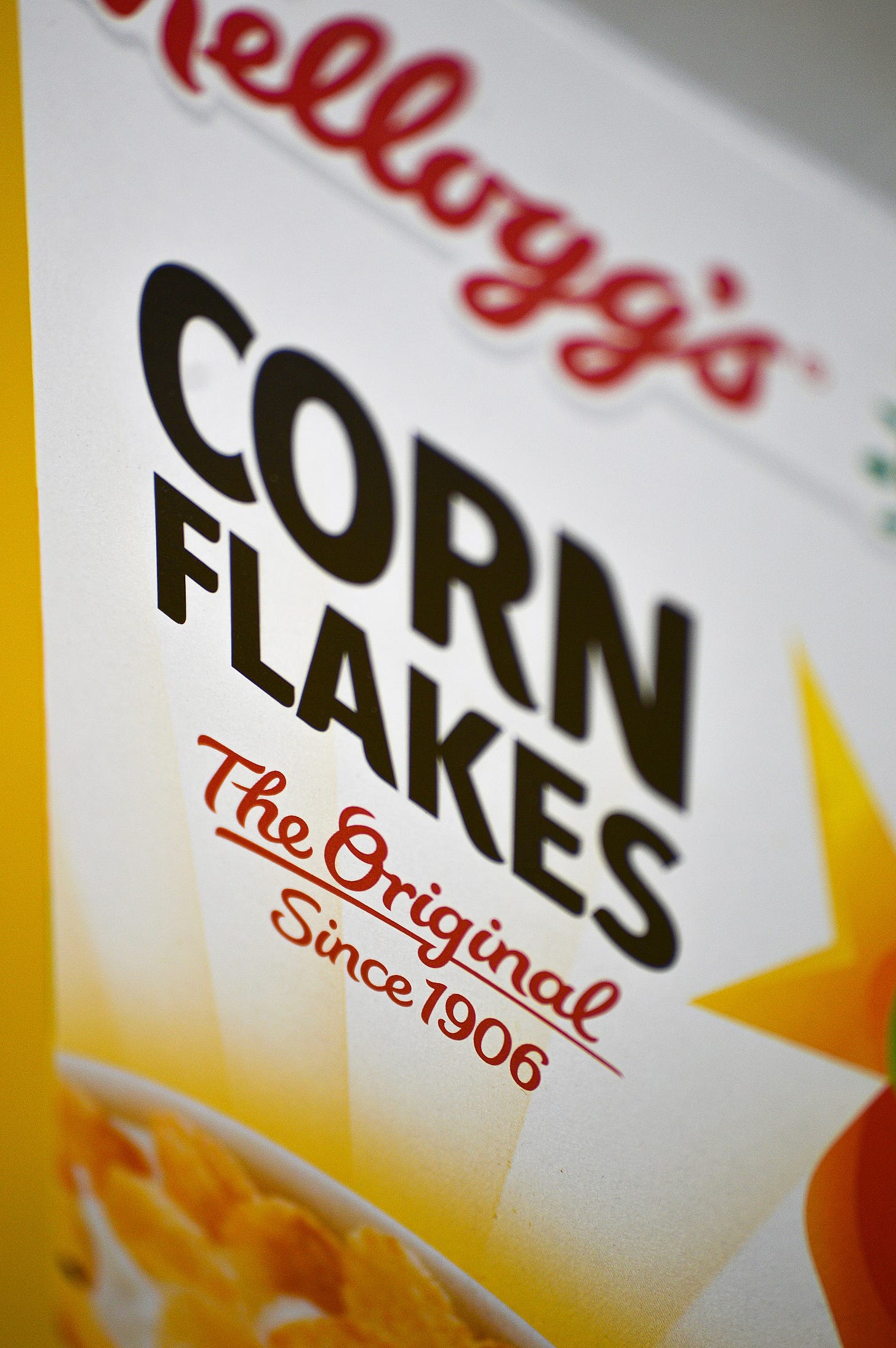 Kellogg Co. was the latest in consumer goods giants to raise sales guidance after demand remained relatively elastic after numerous price hikes. The Michigan based company, who manufacturers a variety of cereals, Eggo waffles, and snacks like Cheese It, now predicts 4-5% operating profit growth—up from the 1-2% predicted earlier this year. "We feel good enough about our business," CFO Amit Banati told investors, "That we can today raise our full year guidance on all key metrics while using our strong cash flow to both return more cash to shareholders and preserve a strong balance sheet."
The Cereal Split at Kellogg Co.
The biggest Kellogg Co. news of the year is that management plans to split the company into three separate companies: Cereal, Snacks, and plant based. Snacks has been the company's key performer of the last few years. It has generated most of the company's growth and commands the most attention from management. That attention is a key driver for the decision. In the future, CEO Steven Cahillane predicts that, "Frosted Flakes does not have to compete with Pringles for resources."
Independently, cereal should be a strong business—well at least the way Cahillane framed it to investors last week.
This post is for paid subscribers