Discover more from The Slotting Fee
Americans spend $5.5 trillion a year at retail stores, but the story behind what's on store shelves is hardly ever told. The Slotting Fee covers the business, politics, and technology behind the things we buy every day.
Keurig Dr. Pepper's Strategy - Route to Market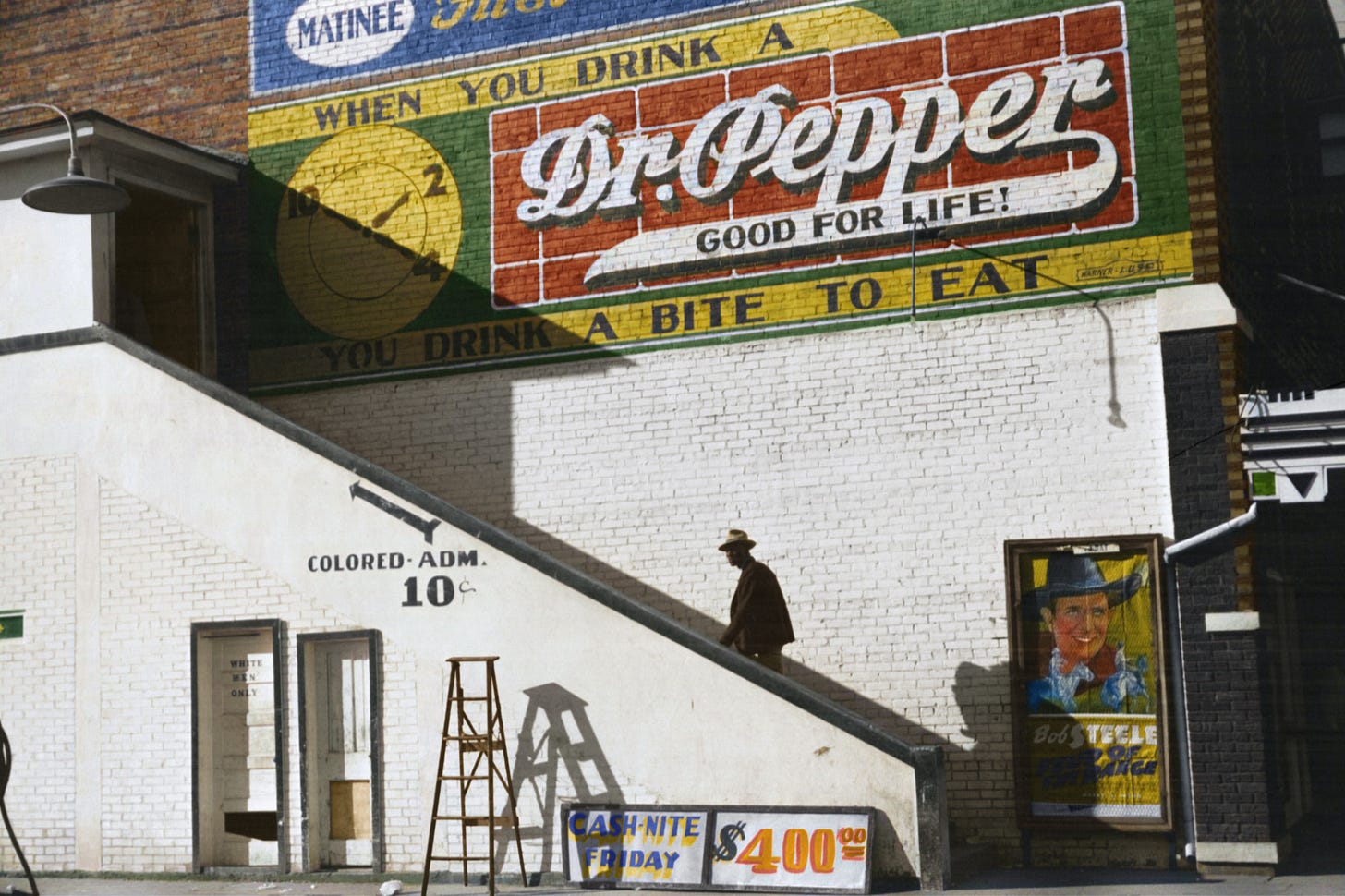 The recent Keurig Dr. Pepper (KDP) earnings call focused on the popular industry topics of late: Supply chain disruptions, commodity inflation, and transportation shortages. With sales up almost 7%, the company is doing a solid job managing all three. There was one point in the Q&A that I found very interesting. "We think our DSD asset is a competitive advantage," CEO Robert Gamgort told analysts, "We'll look for ways to continue to consolidate distribution and drive more efficiency and effectiveness through that really important asset to us." It's clear that to Gamgort, Keurig Dr. Pepper's strategy is guidedby its route to market strategy. To understand its strategic importance, you need to understand KDP's broader route to market strategy.
What is a Route to Market strategy?
Stated simply, a route to market strategy is how a company plans to get its product in a position where consumers can purchase it. It doesn't really matter if a company has a phenomenal product if consumers don't know about it or can't find it to buy. It also doesn't matter if it has a great product that is readily available if the cost associated with the first two are exorbitantly expensive.
In the consumer goods world, a route to market strategy typically entails generating consumer demand through advertising and then selling goods to a customer (retailer) and delivering them via a 1. direct shipment to the retailer's warehouse, 2. direct-store-delivery (DSD) or 3. wholesaler who acts as a mixture of 1 and 2.
The Keurig Dr. Pepper Route to Market strategy
From a high level, KDP's RTM strategy doesn't look like a strategic asset. In fact, it's what you'd assume any beverage company would look like. Note, brands fit into each one of these strategies differently. For example, company-owned DSD is dominated by brands Snapple and Bai. In 2018, around 40% of Dr. Pepper volume was through the hospitability route.
Company-owned DSD: A fleet of KDP owned trucks that deliver goods directly to stores. The truck drivers act as account managers, who do everything from unloading products onto shelves to negotiating sales deals.

Independent DSD Partners: Like Company-owned DSD. These partners typically concentrate on territories the manufacturer lacks a footprint, or on small niche retailers.

Cola System: Coke and Pepsi-affiliated bottlers buy concentrate, manufacture soda, and distribute it within their areas. Dr. Pepper is the major brand here, and a National Accounts team manages it.

Warehouse Direct: The company ships the product directly to retailer warehouses. This is mostly smaller brands like Hawaiian Punch.

On-premise, Office, Hospitability: Think fountain systems and other foodservice arrangements. Unlike Coke and Pepsi, Dr. Pepper isn't restricted by franchise agreements and can be placed in both Coke and Pepsi systems.

E-Commerce: Sales directly from the Keurig Dr. Pepper website. The lynchpin of this route is Keurig. It has built a rare ecosystem around a self-service machine and recently launched the Supreme Plus SMART platform—which features auto-replenishment. Overall, this category is now over 10%.
How does Keurig-Dr. Pepper maximize each route?
Technology basically.
According to the KDP investor day presentation, the company has made substantial technology investments that allow it to optimize each route. Here's an example for the Company-owned DSD-system.
KDP has a platform that tracks sales to each individual retailer. Before each sales call, the system generates a recommended order based on past sales.

This recommended order is fed into a customized handheld system. A recommended driving route is generated, as are different promotional options.

The salesperson negotiates a deal with the customer, using recommended pricing, and promos—after driving to the retailer in the most efficient way possible.

They take pictures of the shelves using the handheld—which are then analyzed by corporate.
An innovative Route to Market strategy
Here's why I think KDP's RTM plan could be exceptional. Keurig Dr. Pepper has executed a series of strategic moves to build out the company's DSD system. From 2019-2021 the management acquired 22 different companies, adding delivery coverage for 7 million consumers in the process. Thinking ahead, this network gives the beverage company the potential ability to bypass retailers and third-party shipping fees—delivering products directly to consumers.
More exciting is that KDP can sell access to this network to other manufacturers. This is exactly what the company did in 2020 when it signed a distribution agreement to double their volume in New York and New Jersey. "We've been putting more volume through our system," Gamgort told investors during a recent annual meeting. This volume not only improves their return on invested capital but is a key driver of the company's overall strategy. "We brought in more partner brands, and importantly, we've brought in a number of territories that have actually added volume to our existing territories."
It may have turned a traditional cost into a stream of revenue