Discover more from The Slotting Fee
Americans spend $5.5 trillion a year at retail stores, but the story behind what's on store shelves is hardly ever told. The Slotting Fee covers the business, politics, and technology behind the things we buy every day.
Slotting Fee - August 2022
We're looking at the pet food and energy drink market. Plus, anti-trust momentum slows in the Senate, and regulation reshapes retail (again).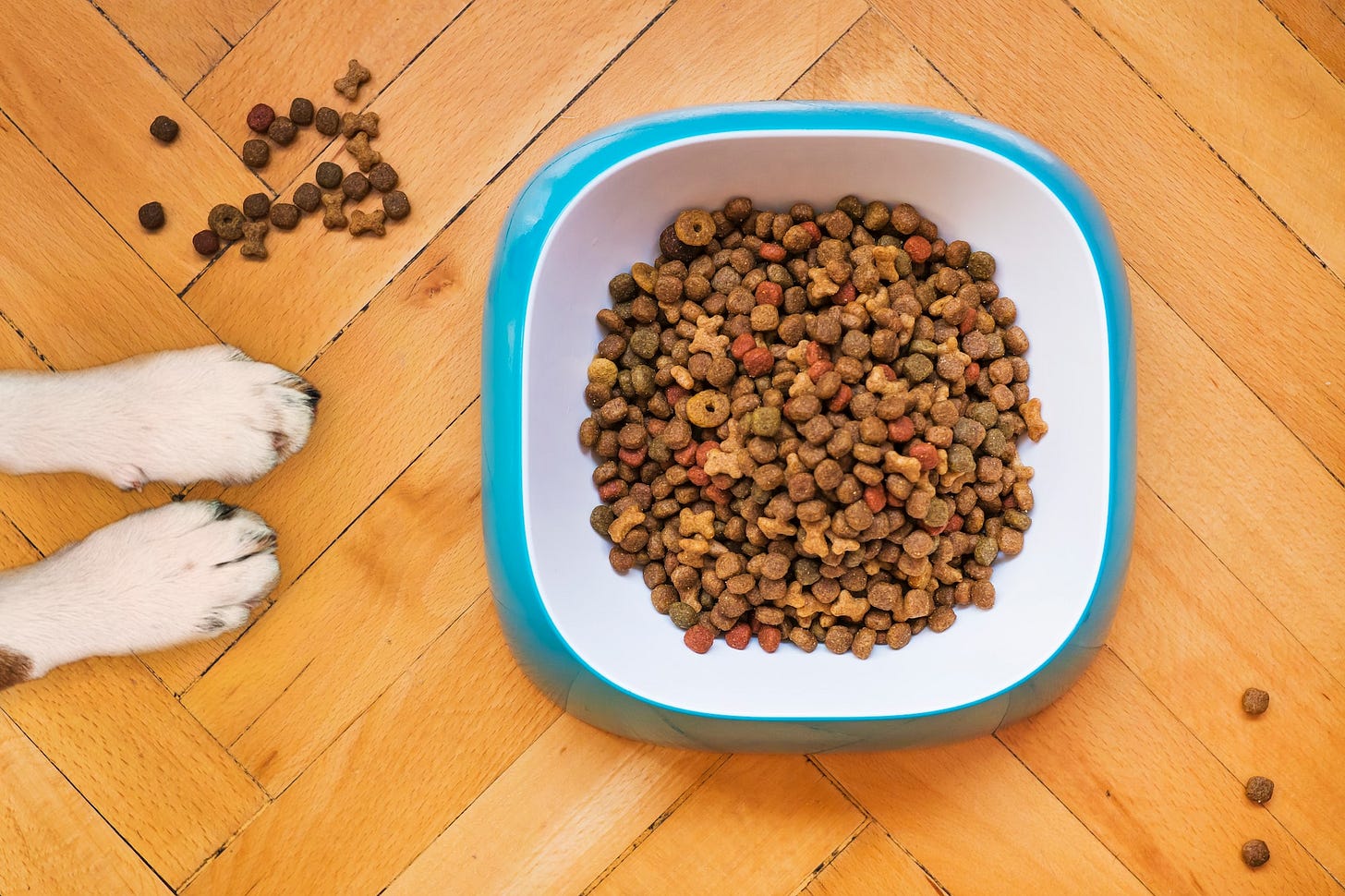 A billion dollars for pet food
Colgate-Palmolive committed a billion dollars in CapEx to the pet food category. It's hard to believe, but pet care is one of the premium categories in American retail. The $124 billion industry is essentially recession-proof (pets are always going to need things) and open for premiumization (what pet owner doesn't want to spoil their pet?). Bulk dry dog food is essentially commoditized, but more and more companies are offering "premium" products. Colgate-Palmolive is getting into the mix.
The energy drink market is consolidating
PepsiCo announced that it invested $550 million into Celsius Holdings—the maker of Celsius energy drinks. The investment grants PepsiCo 8.5% of the company and a board seat. The key appeal here for Celsius management is access to PepsiCo's massive distribution network. Currently, the company utilizes 125 different independent distributors; the investment means the product will now blend into PepsiCo's huge distribution footprint. One risk for Celsius is that management is getting great efficiency potential while becoming an afterthought. PepsiCo distributes tens of billions of dollars of products, including Rockstar energy. It reminds me of Zico, the coconut water company Coca-Cola purchased and then discontinued a few years later.

Keurig Dr. Pepper calls off plans to purchase Bang Energy. Bloomberg reports that the deal was worth around $2-3 billion. It may turn out to be a blessing in disguise. 70-90% of all mergers fail.
---
Things I wrote this month
---
Your Monthly Amazon Round-Up
Over at More Perfect Union, I wrote about the structure of Amazon FBA and Advertising. One insider told me it was a "ponzi scheme."

Drop shippers are posting products on Amazon and shipping them from Sam's Club—taking advantage of manufacturers pricing strategies. The scheme is netting big profits for the drop-shippers and Amazon, while costing the manufacturers millions. Worse, Amazon is doing next to nothing to stop unlicensed re-sellers on the platform. "Amazon is too big to listen to anyone," one company said. "If you actually get a hold of someone, they'll say, 'I don't know what to tell you. Even though it's violating our policy, there's nothing we can do."

Interesting research by the NBER. They found that e-commerce fulfillment centers (Amazon) reduces retail employment growth in the host county by almost 1,000 jobs per quarter.
Regulation Reshapes Retail (Again)
The Biden Administration finalized rules to allow OTC hearing aids, and Best Buy has already announced a change in strategy. The retailer, which has struggled in the post-COVID world, announced plans to revamp 300+ stores to feature new hearing devices. "Our expansion," a Best Buy spokesperson said, of the hearing collection and new store experience will let customers easily find a hearing loss solution from brands they trust." The retailer plans to pair in-store offerings with an online hearing assessment tool. This is a pretty cool development. The type of government regulation and commerce that can save people millions.

The history of ketchup is a case study in a company lobbying and then profiting off of regulation. In this case, the law was needed, and accidentally reduced the type of ketchup offered in stores
Odds and Ends