Discover more from The Slotting Fee
Americans spend $5.5 trillion a year at retail stores, but the story behind what's on store shelves is hardly ever told. The Slotting Fee covers the business, politics, and technology behind the things we buy every day.
The Cream Cheese Shortage of 2021 (or why supplier relationships matter)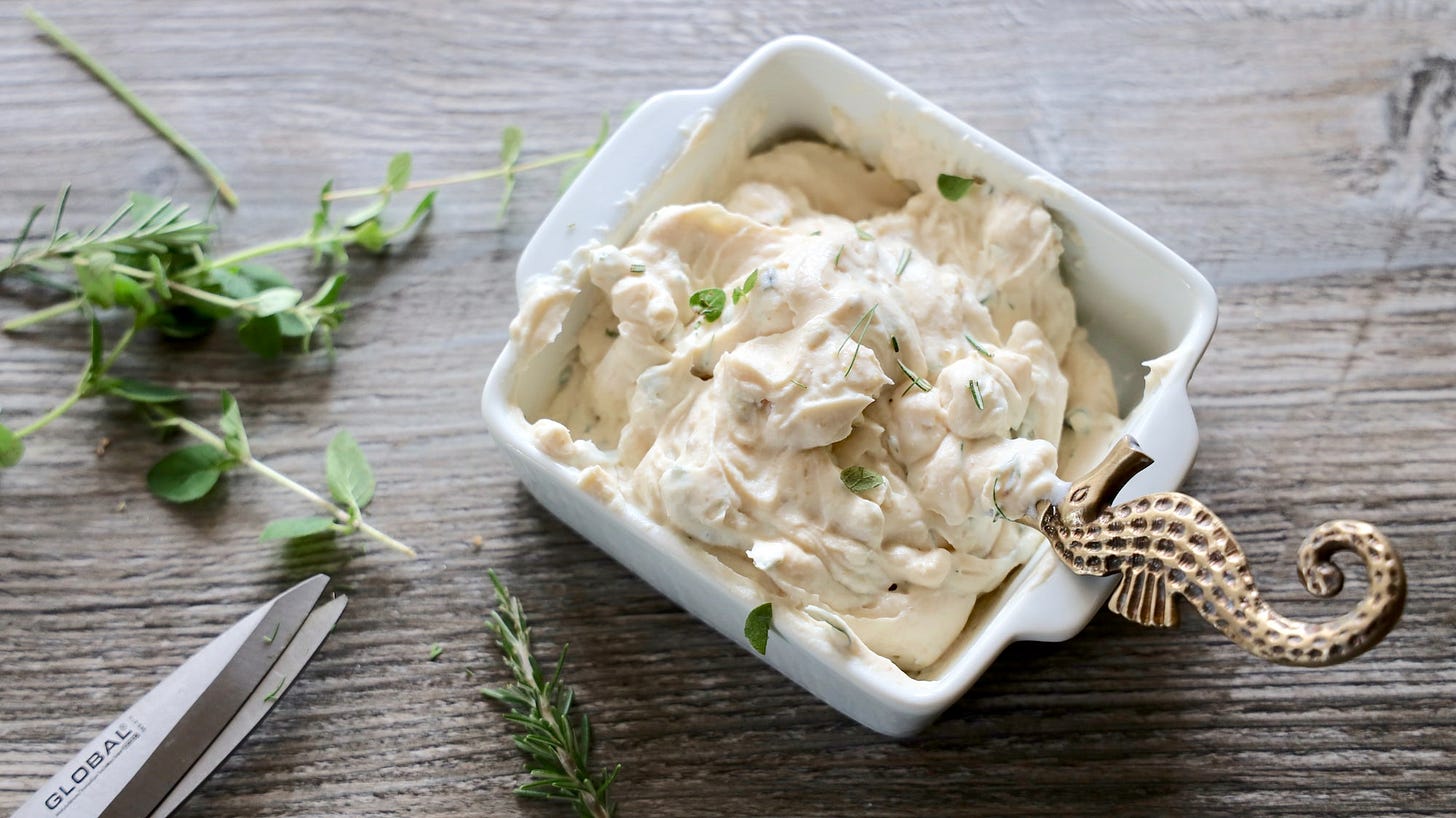 Something weird happened this year. There was a great cream cheese shortage that occurred overnight. Seemingly without warning, cheesecake producers and bagel shops were stuck looking for a product that was a dying category a decade before. Yes, you read that right. Cream Cheese was a dying category in the recent past.
In 2010, after years of stagnant sales, Kraft enlisted Paula Deen to boost Philadelphia Cream cheese. She was set loose on America's morning shows promoting a cooking competition. It was a tremendous success for the legacy brand, generating a 5 percent sales increase in just two years. The competition quietly ended when Deen announced she had diabetes.
Fast forward ten years, and cream cheese consumption is through the roof. Foodservice sales are up 35% and at-home consumption is 18% higher than 2019. The result is a cream cheese shortage for America's bagel shops. In the last two weeks, USA Today, New York Times, and Bloomberg ran articles looking to explain the central question: why is there a cream cheese shortage?
Why is there a cream cheese shortage?
It depends on who you ask. Most articles have focused on three key factors: increased demand, the quick churn nature of dairy, and a cyber-attack.
Increased Demand
People are working from home and buying more cream cheese for their morning bagels. Combined with the holidays (which feature a lot of cream cheese in certain deserts), people are just buying more cream cheese, and manufacturers can't keep up.
Quick Churn
Unlike other shelf-stable products, manufacturers can't stockpile cream cheese for later sales because it's dairy and has a quick expiration date. What they make goes out the door almost instantly.
Cyber Attack
Schreiber Foods, a privately held dairy processor in Wisconsin, was the victim of a cyber attack in late October. The company stopped production for about a week after hackers took control of its facilities. It may seem like a small event, but Schreiber is such a large cheese processor that it plunged the industry's spot market by 17%. All of that production was off the market.
Why Manufacturer / Retailer Relationships matter
One thing none of this analysis touches is the power dynamics at play. Cream cheese shortages haven't been spread equally across the market. Take this comment from Richard Galanti, Executive Vice President and CFO of Costco, in last week's investor call:
I mean I had — it was a little bit of a chuckle at a call just yesterday from a reporter asking about how are we doing on cream cheese. And so I checked, and we're — there's a cream cheese shortage out there, and the bagel shops are being challenged. We actually got — as the buyer said, it took a little extra work, but we've got all the cream cheese we need. So I think we've done a good job in merchandising.
You may be tempted to agree with Galanti, that Costco's buyers are just a bit better than others. I'm sure they're talented, but a hidden issue here is power.
Costco is a large retailer that places massive bulk orders of cream cheese. From a manufacturer's perspective, it's considered a Direct account. A Costco buyer works directly with the manufacturer to place an order. Costco orders enough that the manufacturer probably has an internal sales team to manage an account. Not only does Costco's large order give it the pricing power to demand discounts, if something goes wrong with a delivery or an order, Costco can contact a person who solves the problem.
A random bagel shop has a different experience. From a manufacturer's perspective, they probably don't even know that a bagel shop orders their product. Rather, the manufacturer sells products to a wholesaler (C&S, Sysco, and US Foods are major wholesalers) who then sell and deliver the cream cheese to the Bagel Shop. Within the CPG industry, wholesalers are considered indirect accounts.
Where it gets kind of complicated is that within each wholesaler are different buying groups. Buying groups are basically price discounts that wholesalers offer customers based on volume or bundled products (e.g., get 5% off if you purchase $100,000 or more or get 3.5% off if you are buying all your dairy from the wholesaler). They're typically one-year contracts.
The Bagel Shop is competing for attention with shops inside and outside its buying group. If something goes wrong with an order, the Bagel Shop can't contact the cream cheese manufacturer directly; rather, it works through the wholesaler. Complicating matters, typically, a manufacturer will outsource the management of wholesaler accounts to third-party brokers, who receive a yearly management fee based on a percentage of sales. 
Basically, if something goes wrong with Costco, they're a phone call away from a solution. If something goes wrong with the bagel shop? Well, it's going to be a while. 
Sure. I'm sure Costco has tremendous buyers, but having a direct line to the manufacturer helps explain why they're flush with goods and others are stuck with out.