Discover more from The Slotting Fee
Americans spend $5.5 trillion a year at retail stores, but the story behind what's on store shelves is hardly ever told. The Slotting Fee covers the business, politics, and technology behind the things we buy every day.
Constellation Brands pushes back against aggressive beer price hikes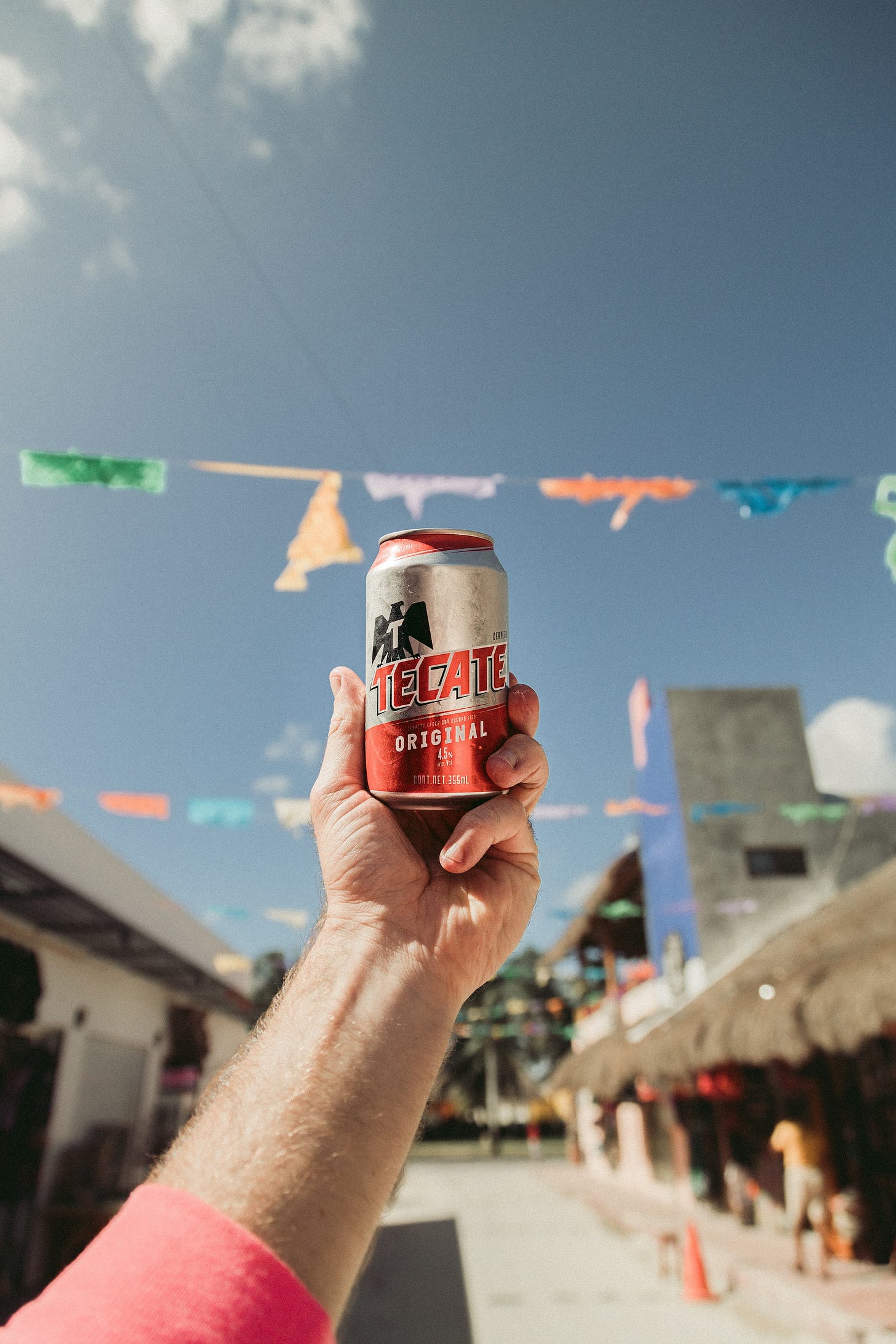 Leadership at Constellation Brands pushed back against instituting aggressive beer price hikes, arguing that future customer loyalty was more valuable to the company than a short-term profit boost. The New York based company, which maintains a de facto monopoly on Mexican beer imports to supplement its established wine portfolio, announced it would implement a 1-2% price increase on its beer portfolio. The increase would combat "mid to high single-digit" inflation across key inputs like wood pallets, metal, and corn. "It's our view that this is not the time to try to put extra burden out on one of the critical things that many people have in their basket, which happens to be our beers," CEO Bill Newland told investors last week.
Investors seemed skeptical of the plan. The general argument is that the company had enough market power to command more than double the announced price increase. Why not take it? The answer has to do with customer profile and long term thinking. After all, the company targeted 2-4% price increases across its wine portfolio, including high single digits in the premium category.
Constellation Brands is facing changing consumer habits
More and more consumers have adopted new consumption habits in the last decade. Led primarily by young people, more and more consumers are drinking wine, seltzer, or craft/import beer over a Budweiser. Constellation, which dominates the beer import market with Modelo, Corona, and Pacifico, has found itself as a bright spot in a declining segment. In 2021, after dominating store shelves for a generation, the US domestic beer market lost .8% of its volume. The import segment increased. "Imported beer and craft beer are the only segments projected to avoid volume losses in 2020 and even see gains through 2023," an industry report declared.
Constellation Brands has been well-positioned to capitalize on consumer tastes and preferences shifts. Last year, the firm added 30 million cases of growth and is now the number one high-end beer supplier and share gainer in America. In 2021, its flagship brand, Modelo Especial, became the number two beer brand by dollar sales. More impressive, it's now the fifth most popular tap beer in America despite only having 11% in national distribution.
Corona, Modelo and Pacifico are all small indulgences brands. They're higher quality than typical mass beer while clinging to the margins of a similar price profile. From a distance, it seems as if Constellation management is doing its best to thread the needle between recovering costs while building a customer base. "We always say it's a whole lot easier to keep your consumer," Newland concluded, "than to lose them and have to reacquire them."
It will be interesting to see if investors have this same time horizon.